The
Portable Mobility Scooter
is a versatile mobility device that can be folded up for easy transport and storage. Its lightweight design can fit into your car's boot or even your luggage compartment. It is priced between $2190 and $6290. However, before you buy your portable mobility scooter, make sure you understand how the batteries function. Lithium-ion batteries are the best choice for a mobility scooter, as they can store more power per pound.
The Folding Portable mobility scooter weighs just 49 pounds. It has an FAA approved battery that makes it easy to travel. The scooter can reach a maximum speed of 12 mph and can last for 35 miles on a single charge. An additional 18-mile range travel battery is available for travel by plane. However, there is a need for an experienced caregiver to assist the individual while they use the Mobility Scooter. Depending on the type of mobility aid needed, it might be difficult to drive a portable mobility scooter.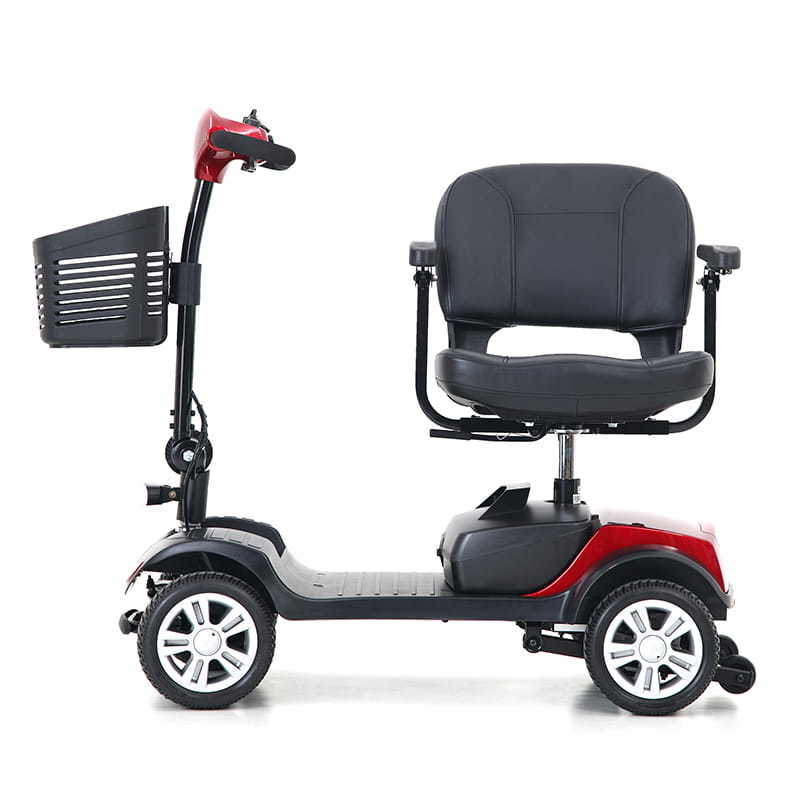 When purchasing a Portable Mobility Scooter, make sure to carefully measure your height and width to ensure it is suited for you. It should be high enough for you to sit comfortably and reach the tiller without straining yourself. Also, make sure that it has a weight capacity that will allow you to use it comfortably. If you are unsure of your exact weight, visit a local mobility scooter dealer and test a few before making a decision.
While you should buy a portable mobility scooter with sufficient battery life, make sure that it meets your safety standards. The scooter should also be easy to maneuver in different terrains. Some models feature wheels with wheels in the middle and a large rear wheel. A four-wheel model is safer and more stable than a three-wheel one, which makes it easy to control on a rough terrain. Besides, you can find models with adjustable speeds to make your trip more comfortable.


Foldable Portable Mobility Scooter is one of the most convenient portable mobility scooters available on the market. This model can be folded into a carry-on-sized bag for easy storage. It weighs between fifty and seventy pounds and can fit in the trunk of most vehicles. The EV Rider Gypsy weighs between sixty and seventy pounds and is lightweight enough to fit into a car's trunk. Its adjustable tiller, battery gauge and on-off switch allow you to adjust the speed easily.