Are you interested in purchasing a
classic wheelchair
? Read this article for more information! Here are some benefits of purchasing a classicwheelchair. They make life easier for anyone who uses them, and they're great for the elderly or handicapped. You can also find them online, so you can compare prices and features before you buy. A classicwheelchair will also give you the peace of mind that comes with knowing you're making a wise decision.
A lightweight frame and quick release rear wheels are some of the main features of the G5 'Classic' wheelchair. Its padded seat and armrests provide comfort and support for the user. Its anti-tip wheels are also standard. This wheelchair is perfect for use indoors and out and has numerous specifications to suit your needs. The seat is also removable for easy transfer to bed. The chair is also highly customizable, with features like a padded back, removable armrests, and half-folding back.


Choosing the perfect wheelchair depends on a few factors. Seats are an important component. Most seats are made of vinyl or nylon. Some require additional back support or cushions. Seat width and depth should fit the user comfortably. If the chair is too wide or too narrow, a back rest may be needed. It should be comfortable for the user and should fit their body size. If there aren't any features that you'd like in a wheelchair, try using a seat that is a little wider than the rest of the wheelchair.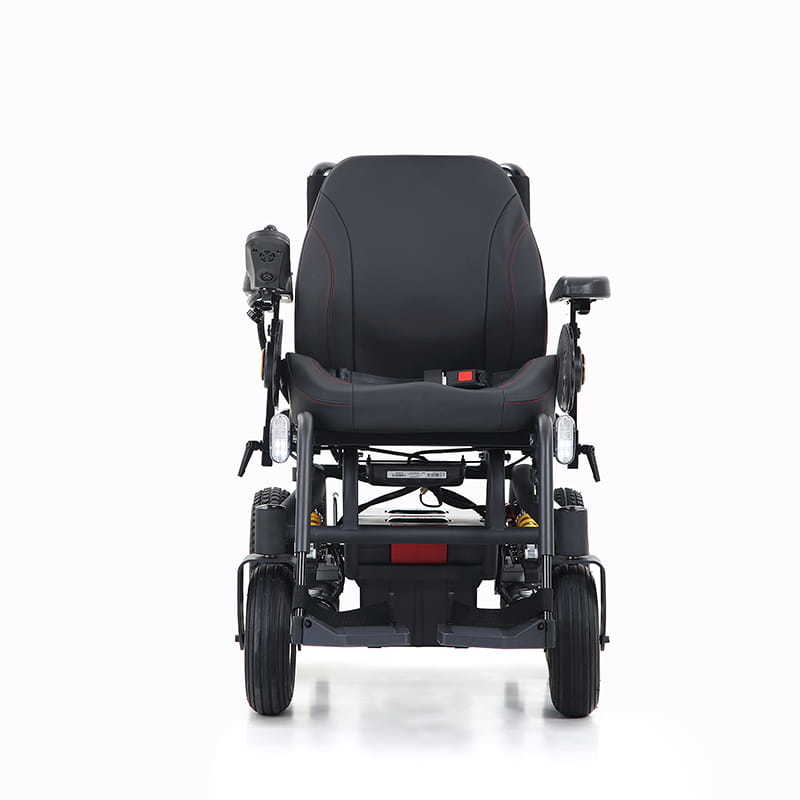 Seat width is also important. It dictates the layout of the wheelchair and determines how wide it can fit in a space. Seat widths range between 16 and 20 inches, with an average of 18 inches. You should always measure the seat width in a natural active position, while seat depth should be taken in the right proportion. You can find this information on retailer websites. It's also useful for purchasing the wheelchair. This will help you determine if the wheelchair is comfortable and fits your lifestyle.


When shopping for a wheelchair, consider how often you'll use it. Knowing how much you use a wheelchair will determine which one is best for your needs, as well as the longevity of the wheelchair. For example, a battery powered wheelchair can last anywhere from 8 hours to 20 miles on a single charge, but as the battery ages, its health will decrease. If you're planning on using a wheelchair for a long period of time, consider the cost of battery replacement.


The Wheelchair Classic is an annual fundraiser for the Wheelchair Charities organization. This is one of the largest events of its kind in New York. The event benefits an important cause and showcases the talent of the city's disabled residents. In addition to being an excellent cause, the Wheelchair Classic also gives New Yorkers the opportunity to show off their athletic skills. With more than three decades of history, it is a must-attend event.